What's Happening This Week!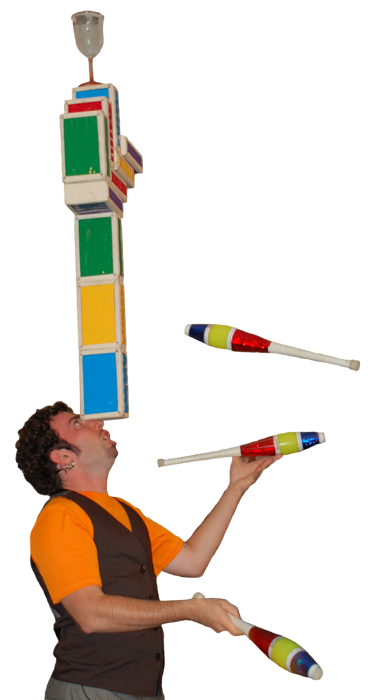 HANDS-ON WORKSHOPS: Adults and teens can design heroes and villains and create awesome adventures at the Wednesday, July 23 session of Super Comics Challenge with comic artist Jerzy Drozd at 6 pm at Malletts Creek Branch. Teens can also learn how to juggle with professional juggler Jason Kollum (pictured above) on Wednesday July 23 at 2 pm at Pittsfield Branch, or try their rock-climbing skills at Planet Rock - 82 Aprill Drive (off Jackson Road) (pre-registration required) on Friday July 25 at 1:15 pm.. Kids can get started with computer programming on Thursday July 24 at 6 pm a the Downtown Library.
CRAFTS: Kids can make pinwheel flowers on Thursday July 24 at 2 pm at Traverwood Branch and make superhero capes on Friday July 25 at 2 pm at Pittsfield Branch.
MEETUP FOR WRITERS: Adults and teens writers can share their work at Traverwood Branch at 7 pm on Thursday July 24 at this month's Emerging Writers Meetup.
NERD NITE ANN ARBOR: Macrophages, Traffic Tactics, and the Hippocampus are the topics for the Thursday July 24 Nerd Nite Ann Arbor session, sponsored by AADL at LIVE on 102 S 1st Street. Adults are invited to show up, have a drink, meet other nerds, and learn a bunch of awesome stuff. It's "...like the Discovery Channel™…with beer!" Doors open at 6:30 pm, the speakers start at 7 pm and there is no cover.
.